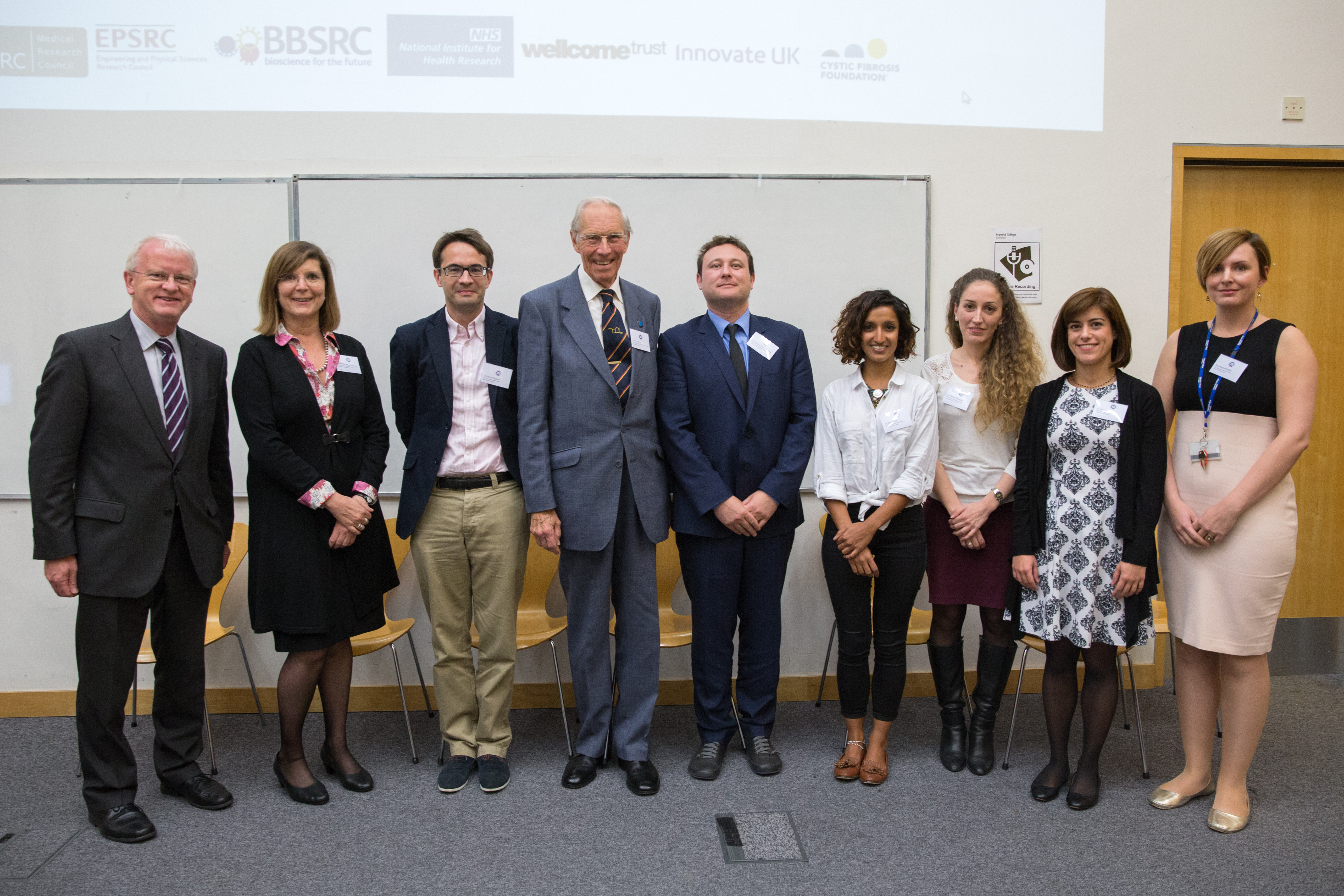 One of the world's most ambitious collaborations to tackle the rise of drug resistant infections has launched at Imperial College London the 25th of september.
The Antimicrobial Research Collaborative (ARC) at Imperial we are attacking antimicrobial resistance from all angles. By bringing together leaders in microbiology, engineering, chemistry, clinical research, epidemiology, health economics, and more, we take a holistic approach to tackling this great threat to humanity.
Researchers, clinicians and allied healthcare professionals from Imperial's faculties, Imperial College Healthcare NHS Trust, industrial and third party collaborators will work together to address the global threat of drug-resistant infections.  They will conduct interdisciplinary research in drug-resistant infections, and translate findings into novel infection prevention strategies and therapies that can benefit patients.
Six recipients from Imperial's School of Public Health, Department of Medicine and Life Sciences were awarded ARC Early Career Research Fellowships. These are one year funding awards for early career postdoctoral researchers who are working in the field of antimicrobial research.
Dr Martin Cole, Imperial alumnus and former Director Research Programmes, GSK (Pharma), presented the fellowships to Dr Gabriel Birgand, Dr Enrique Castro-Sanchez, Dr Myrsini Kaforou, Dr Johanna Rhodes, Dr Simren Gill and Dr Martina Valentini at the event.
Further information on ARC can be found on the ARC pages.